Why Do Cyber Security Companies Use GroupID?
GroupID automates the security of Groups and Users, so Active Directory, Azure AD, and Microsoft 365 environments are no longer a threat.
Increase Productivity
IT teams are inundated with creating and updating user records. Aligning these records manually across databases, files, and directories is a daunting task.
Delays and errors in user management and data handling potentially lead to increased wait times, dissatisfied staff, and poor productivity. To increase efficiency, IT must process data quickly; provision contractors, employees, and other users across systems quickly.
GroupID improves productivity as it:

Auto-syncs user accounts and info across applications and systems, with a data source and destination specified for data sync. GroupID employs scheduled jobs that, for example, provision user accounts in an SQL database from an MS Excel spreadsheet or employee accounts in the directory from an HR database. Auto-creating user accounts across systems with preconfigured jobs essentially eliminates delays, wipes out errors, and shields from data breaches.

Regulates identity change management within an organization with minimal dependence on the administrative staff and IT team, as it empowers contractors, employees, and partners to update their profile information on their own. Distributed workloads promote productivity while up-to-date user info fens off frauds and forged identities.

Saves employees, and business associates from the frustration of expired passwords and locked accounts by sending out password expiration notifications well before time. This also relieves the helpdesk from an inflow of password reset and account unlock requests.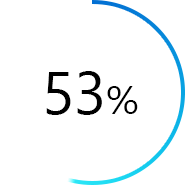 of companies found over 1,000 sensitive files open to every employee. Using GroupID limits user access.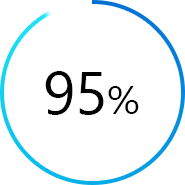 of cybersecurity breaches are due to human error. GroupID reduces human error by reducing workload
GroupID Helps These Cyber Security Companies Minimize Risk
Data sensitivity and associated risks necessitate IT to keep their systems, user profiles, groups, and permissions up-to-date; and know who has access to what data and resources. Whether you work in cyber security or not, it's a necessity that anyone can understand.
All-in-One Package for Cyber Security Companies
When combined, GroupID's solutions around Group, User, and Entitlement Management provide the knowledge and peace of mind IT needs to best manage your organization