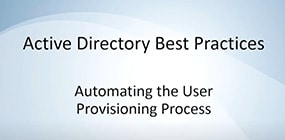 Automating User Provisioning — Active Directory Best Practices
A webinar that highlights the growing complexity of identity management and where group management is critical.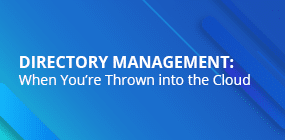 Directory Management: Thrown into the Cloud
Now that your directory has gone hybrid, what's at risk? The "chaos theory" of directory management. Hear from the experts themselves.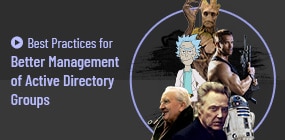 Best Practices for Better Management of Active Directory Groups
Our all-star cast discusses AD Best Practices in this vibrant, no-holds-barred event.