When a Microsoft customer buys group management for Microsoft's Business Productivity Online Suite (BPOS), they are using Imanami's self service web portal. But they are using an older version of GroupID Self Service called WebDir that lacks some of the advanced group management features that we have innovated.
There are good reasons for this, Microsoft is working on the testing plans to upgrade to the latest and greatest but that takes time in a hosted environment like BPOS. In the meantime, Imanami keeps bringing out great new Active Directory group management features such as:
dynamic security groups and distribution lists
group expiration for security groups and distribution lists
multiple group owners
workflow on Active Directory group creation
bad word filters on group name and description
enforceable Active Directory group naming conventions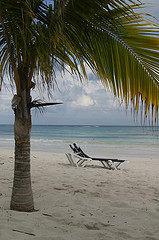 That is just a partial list of what differentiates the two versions. But the good news is that we use BPOS ourselves and know that you can manage groups and Active Directory attributes on your internal Active Directory and have DirSync synchronize it with BPOS (Microsoft cutely calls the directory synchronization Mississippi internally).
We have several BPOS dedicated customers using our software on their own network (and an undisclosed number using it through Microsoft itself) and many many more BPOS shared customers. Because of our design philosophy of being light on the enterprise, our software is simple to install and manage while keeping the benefits of not having to manage Exchange.
That way you can be assured of having all of your Active Directory groups (both security and distribution) being accurate and useful. While having a great service like BPOS for hosting your Exchange server. Best of both worlds.