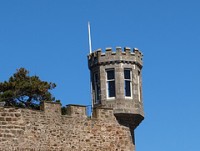 Have you ever pulled up a colleague's name in the GAL hoping to find their mobile number only to find it annoyingly blank?  Or tried to query Active Directory to find out how many users are in the Marketing department only to realize that Active Directory is woefully incomplete?
Welcome to the world of the useless directory.  Identity information is not just for IT and its glamorous Identity and Access project.  Having a robust accurate GAL makes it easier for your users to work together.  You know, to be productive and make money for the business.
Internally at Imanami, it's a pet peeve so we use two of our own products plus the ever amazing Microsoft Exchange to solve it.  It only takes a few steps to implement:
Create a dynamic group with Automate called

[email protected]

.  The query is simple, if any of the phone attributes or required identity fields are empty, add that user to the group.
Write a pestering email that is sent weekly to the group created above.  Ours internally tries to be friendly and persuasive, I say you threaten the user with "undue IT scrutiny" of their web browsing habits if they don't click this link to edit their profile.
That link takes them to a self service page to edit their phone number, department, or shoe size (some unused attribute) in Active Directory.
Once they fill in that information, they no longer meet the criteria set up in step 1 and are removed from the group and the subsequent pestering emails.
How simple is that?
This process is easy and automated; once it is set up you never have to touch it again.  Every once in a while you can check to make sure that the group is empty.  If it isn't, on to that "undue IT scrutiny" that you threatened back in step 2.