Imanami is pleased to announce GroupID 6, available immediately for customers and evaluators. GroupID 6 continues to promote directory and group management for Active Directory, bringing three new key features into the GroupID suite:
Active Directory history tracking
Self Service Password Reset
Ability for users to opt in to smart groups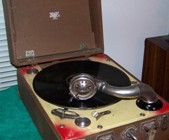 Active Directory history tracking brings an audit trail of object history to those that need it most, the business user. If there has been a change to the user, they should see it. If a group that they own has had a change, the group owner should see it. If a direct report of the user has changed an attribute, the manager should see it. Incorporating a friendly user view in Self Service or a more detailed view in the MMC, Active Directory history tracking isn't auditing for the sake of a checkbox, but auditing for the sake of the business. Read more on Active Directory history.
GroupID Password Center is a new module for Active Directory self service password reset that integrates seamlessly with GroupID Self Service. Giving your users an easy familiar way to manage their secret questions and password resets, you can save your help desk between 30-40% of its call volume. With an incredibly quick ROI, Password Center is easy to set up and manage. Never take another call for locked out or forgotten passwords! Read more on Password Center.
Imanami will continue to innovate in ways to make the ubiquitous Active Directory more useful without ever compromising on our essential belief that software should be light on the enterprise. No consultants, no project teams necessary to install and manage, just software that works for your company, not the other way around.
We look forward to GroupID 6 helping you manage Active Directory.