I am the kind of person that thinks that a person can never know too much.
Clearly I am not the person who should be in charge of securing the enterprise!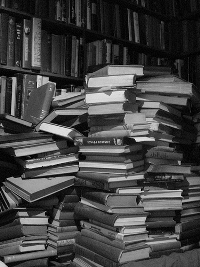 I was reminded of this in a great slideshow which says 87% of organizations think that their employees have too much access to information not related to their job.
So much of an IT professional's job these days involves making sure that their users have access to the information and systems that they need to do their jobs, but restricting them from accessing information and systems that they are not authorized to use or see.
And it isn't like this is a stationary target. Users come and go. They change jobs and locations and all of that changes what they should have access and visibility to.
So what does a busy IT professional do? Skip another lunch? 52% say that they already can't keep up with access-change requests.
I say automate!
North of 90% of IT professionals are using Active Directory to control access to files and folders. Almost 80% use Active Directory to grant permission to systems, and more than half are using it to control access to SharePoint. That means that you are likely using security groups to secure and grant access to those resources. Why not create those security groups up as dynamic "Smart Groups" with dynamic membership?
Now, when Jane end user gets transferred to Topeka, all her Active Directory groups (security and distribution lists) get updated. When Joe gets hired into the engineering organization in Buffalo most of his groups are automatically provisioned based upon LDAP queries and workflow you defined.
Your end users don't have to call for a support ticket, and your IT team doesn't have to make important business and security updates manually.
You can use your extra time learning new things on Wikipedia!