Better Groups. Better Security.
With Imanami GroupID, the right people have the right access to the right information and you have the right tools to keep your organization safe.
Learn More
Powerful Active Directory Group Management Tools
Imanami GroupID streamlines all changes, requests and requirements – easing the burden of your IT department and saving a tremendous amount of time and money.
Forrester Research Total Economic Impact TM Study proves cost savings and business benefits enabled by Imanami GroupID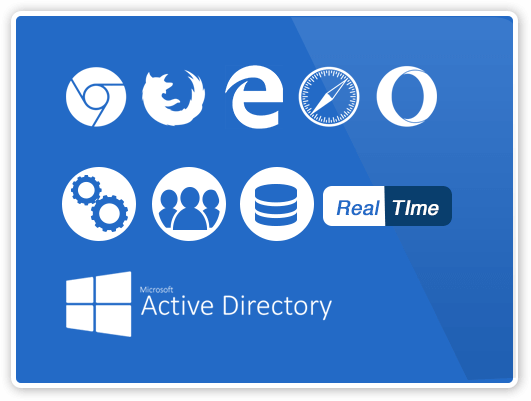 Seamless integration with Microsoft Active Directory®
Easy setup and maintenance
Role-based group management
Leverage directory attributes and database queries for dynamic smart group membership
Web-based self-service
Contextual history logging
Supports additional identity stores based on the LDAP standard
Groups stay current
Reduce or eliminate security risks
Correct access for all employees
Empowered users to perform tasks independently
Increased staff productivity
Free up your IT department
Reduce help desk tickets, often up to 50%
Get Started
Changing Group Membership Should Be Easy – if you have the right tools
Imanami GroupID automatically provisions and manages users in Active Directory and lets IT professionals safely delegate the management of security and distribution groups to managers and stakeholders.
GroupID Mobile
A simple new way to manage your account,
and your workflow requests.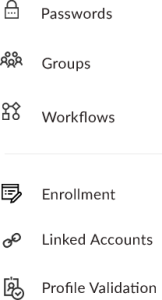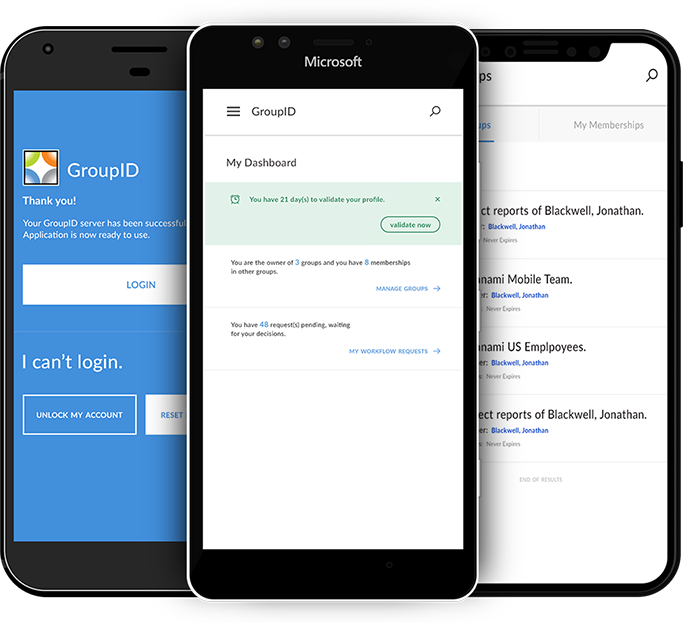 Better Groups. Better Security.
Start your 30-day free trial to automatically and securely manage your groups.