Our blog usually addresses a technical audience, but this time my message is a bit more focused on one of the business units that IT supports.
Human Resources and IT can and should work together. As I have written before, the roles of the organizations are somewhat similar, and they often must work together.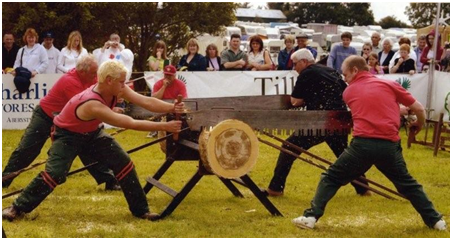 What I want to talk about here is a few ways that HR can use existing IT resources (in this case a group management solution) to deliver better and faster service to the business that they serve.
1. IT can help with employee candidate referrals
Really! They can. If you give them a little lead time, and they have a means of creating a dynamic distribution list they can create a granular email group based on your query. So, if you are looking for a product manager in Phoenix, your IT department can create an email distribution list of everyone in your organization in the marketing department in Arizona, or with the title, "Product Manager". Then you can send them a note asking them if they know anyone who is a fit for the position.
2. IT can create granular dynamic groups that you need to email to
Do you ever need to communicate to a specific group of employees regularly? Perhaps members of a union, or people in a particular state or region? If you can identify them in your HRIS and you are synchronizing that data to Active Directory then that attribute can be queried and used to create a dynamic group which evolves with your organization and doesn't need to be manually updated. The result is that you can provide timely communication to your employees quickly and easily. If it is a group you regularly (even once a year) email to, then IT can make that group dynamic and not have to re-invent the wheel every time!
3. IT can help with emergency and crisis communication
Do you have a way of communicating with your employees in the event of a disaster? Remember, in a large organization many of them probably won't be in the office and even if they are, your corporate email, phones and quite possibly cell communications will be down. What will work? Recent events show that small packets of information like text messages and tweets are the best bets to get through in an emergency.
If the HR department can collect cell phone numbers and twitter accounts at the point of hire, IT can synchronize that information over to Active Directory, which is likely to be backed up and preserved offsite for use in a disaster. Active Directory end user self service can be used to keep that information up to date. You can even use email to "force" updates.
Now, if the unthinkable happens, you have a means of accessing the information you need to communicate with your employees. (Especially if they have a "Zombie Apocalypse Phone")
Much of the information that IT houses can be used by HR. In fact, in many cases HR is collecting it! By thinking a little differently about how to use that information you can do more with less!
And for those of you IT folks who read all this way, sometimes HR can help pay for applications that end up making your job just little easier!