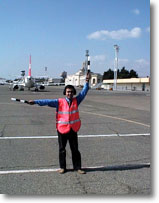 I'm listening to an interesting webinar about backing up and recovering Active Directory. They make a lot of great points about why to buy a third party tool instead of relying on built in free tools. I'm sure they're right but one of the things that caught my attention is that the built in free tools cannot restore Active Directory group memberships from a backup.
And that is a great reason to have dynamic security groups and dynamic distribution lists. The query is saved and once you re-run the query with the newly restored Active Directory, presto bingo, the group membership is accurate again. In fact, it might be more accurate than what you had before the backup took place!
There are a ton of other good reasons for dynamic Active Directory groups (dynamic security groups in particular) but this is a good one to think about while devising your backup and restore options. Take a look at how GroupID Automate's dynamic group capablities might fit into these options.