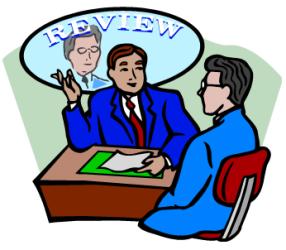 For the past 6 weeks I have anxiously awaited Windows IT Pro's review of the GroupID product suite. After speaking to the reviewer, Russell Smith, and giving him a demo of the product, I knew he understood what we do and the business problems that we solve. But I had no idea how the actual product review from an Active Directory administrator's point of view would go.
The review process is really interesting, they basically want to be treated like a customer. For us, it's simple, we give a product demo and then a fully functioning trial license. The customer (reviewer) then has the option of interacting with support/sales or doing it all on their own. Our brave reviewer was the "do it himself" type and we didn't hear from him again until he was done.
You can read the whole article here but I'll boil right down to his summary:
Recommendation: GroupID is a good fit for organizations looking for an effective identity management solution that won't break the budget or add unnecessary complexity.
That is a pretty darned good summary. One of our organizational tenets is to be "light on the enterprise", meaning you shouldn't need more employees and servers to manage a software than you would need to do it manually. We are almost a "set it and forget it" software. It just works.
Read the Windows IT Pro review and see how one completely neutral third party admin liked GroupID. Then provision users, synchronize identity information, automate security and distribution groups, and give end users the ability to manage their identities and passwords.
Without "breaking the budget or adding unnecessary complexity".
Jonathan Blackwell
View Profile
Since 2012, Jonathan Blackwell, an engineer and innovator, has provided engineering leadership that has put GroupID at the forefront of group and user management for Active Directory and Azure AD environments. His experience in development, marketing, and sales allows Jonathan to fully understand the Identity market and how buyers think.