Identity and Access Management is critical for organizations of all sizes. Security can be compromised and employees can't do their jobs without an efficient method of establishing and maintaining user access. Moreover, without an automated mechanism of user management, IT professionals are hindered, oftentimes forced to enter the same data into various systems. And with IT Help Desks constantly tapped for routine requests—password resets, server access, access card renewals—the loss of productivity across multiple workgroups rises to unprecedented, and often immeasurable, levels.
GroupID from Imanami. Group Lifecycle Management.
Groups don't live forever. Project teams disband, departments re-organize, and employees change status. GroupID from Imanami leverages the pervasiveness of Microsoft® Active Directory and empowers IT professionals with the tools needed to effectively provision and manage users. Users can be quickly entered into the correct distribution and security groups, and are easily managed across multiple systems.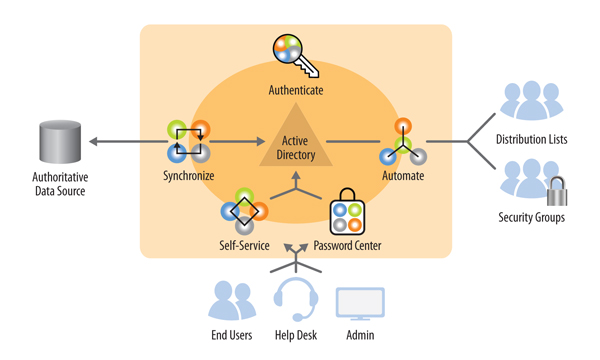 There are three main benefits to a complete group management solution:
Reduce the load on the IT staff and helpdesk
Improve employee productivity by putting users in the correct distribution groups immediately
Improve security by having each security group's membership accurate immediately
Groups are never out of date.
Users are empowered to solve common problems independently. Security and access aren't compromised. IT is empowered with the right tools to help employees. Staff productivity goes up. What more could you want?