I saw a couple of things in the media this week that made me think about the value of specialization.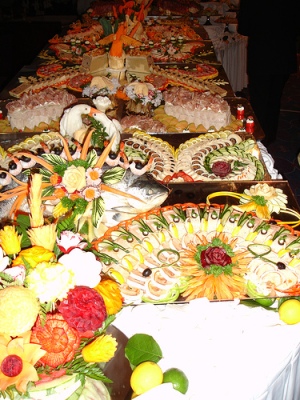 The first was a Charlie Rose interview with Jack Dorsey, the founder of Square. In the interview Jack talks about how difficult it is to create simple solutions in a complicated world.
The second was an article in Information Week. The author recommended ditching the IT buffet line in favor of a la carte solutions. His advice is that hardly anyone eats all that they can, and that both food and software at a buffet is priced at a level that protects the vendor if you take all you can, which you hardly ever do.
Taken together I think that there is a lot of application to how we have developed and grown the GroupID suite.
We certainly appreciate how difficult it is to keep things simple. With the myriad of problems that managing Active Directory well presents we could release a new product a week. But we don't.
Instead we focus on those areas that we are expert in, and that our customers tell us are the most important and painful to them. Each module of GroupID solves a complex problem in Active Directory management in a way that makes it simple for Active Directory administrators and end users.
And unlike many of our competitors we allow our customers tell us what they want to order. All of the modules of the GroupID suite are available a la carte. You get what you need and don't leave with a bloated solution that has been on the warming table for an indeterminate amount of time.
Make things simple and stay away from the buffet table. Sounds like good advice for the New Year.