Simplifying mundane, repetitive Identity & Access Management tasks saves time, sweat and money with features including:




GroupID Puts an End To Manual Active Directory & Azure AD Group Management
Keeping Active Directory and Azure Active Directory groups up to date is a labor-intensive task for IT departments. Without GroupID, ensuring members within Active Directory and Azure Active Directory groups have the right access to resources, along with appropriate permissions, is overwhelming . Plus, outdated groups and users on-premises or in hybrid cloud identity environments are how hackers get into your systems and resources.
Ignoring the risks is expensive (calculate the costs here) or with a breach , will lead to a crash-course in ransomware.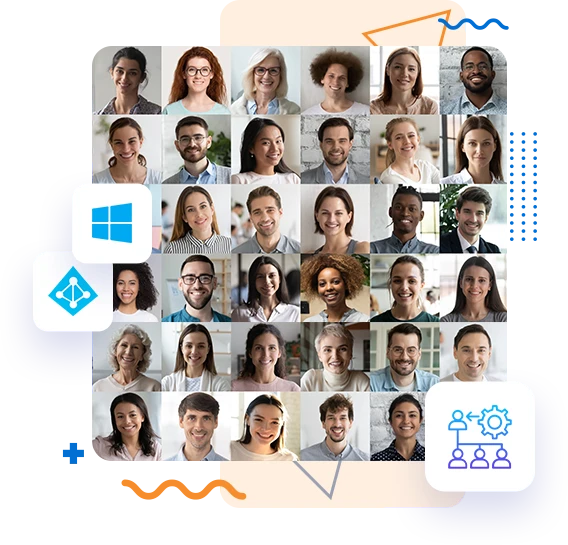 When Automating Group Management with GroupID, you can:

View groups, memberships, and attributes


Establish policies that impact the way groups are managed

Create, delete, modify groups and memberships

Enforce regular group attestation

Nest groups reflecting your organizational hierarchy

Establish dynamic memberships based on multiple data sources including:
Directory attributes
Database queries and more

Monitor group permissions

Implement group naming policies

Maintain seamless group lifecycle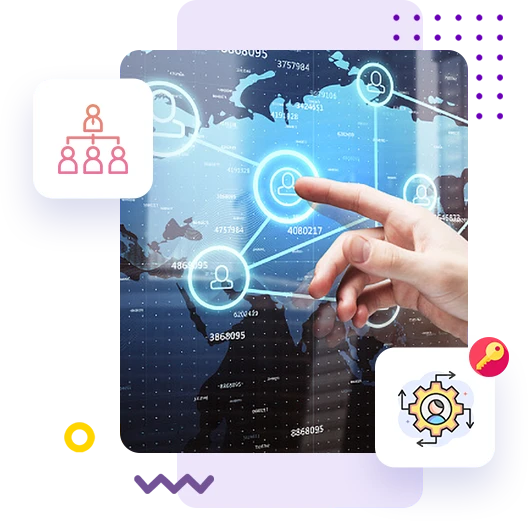 Delegate User Management, without losing the Thread (While making it easier on yourself)
Transform complex and redundant Active Directory and Azure Active Directory user provisioning, deprovisioning, and management tasks into simple, routine functions.
As a de facto practice, employees join and leave organizations, change departments, work with different project teams, and report to different managers. They change job titles, phone numbers, addresses, and even names.
Our User Management Solution lets you

Provision user objects from an authoritative source

View users, memberships, and attributes

Link accounts between identity stores

Establish clear managerial hierarchy and enable dotted line management

Deprovision user accounts at the right time

Evaluate user permissions

Transfer and terminate accounts at the touch of a button

Enable managers to add and remove their direct reports from group memberships

Unlock accounts and reset passwords
Entitlement Management with the Right Permissions for the Right Users
In organizations, users provisioned within directory services share resources on the network with their coworkers to collaborate and achieve common goals. As the permissions sets grow, controls tend to lapse and tracking gets hazier.
Protecting your data is frustrating if you don't understand where it exists, who has access to it and how that access was granted.
Get the Granularity on Entitlements so you can:

Discover the 'files shares' from domain-joined file servers

Interactively view in drill-down reports that show perspective from both
Resource entitlement view
Entitled user view of resources

Analyze the permissions on each folder and file

Report on the cascading entitlements from inheritance

When used with GroupID's Group Management and User Management solutions, you can:
Make intelligent and timely decisions with attestation requirements
Allow the information to determine lifecycle implications with renewing memberships that govern entitlements; or with letting them expire
When combined, GroupID's solutions around Group, User, and Entitlement Management provide the
knowledge and peace of mind IT needs to best manage your organization
Start Your Free Trial To Get Better Groups And Security