Max Wertheimer, the founder of the Gestalt Theory once stated in a borrowed and commonly referenced Aristotle philosophy that "The whole is greater than the sum of its parts".  This observation states that at times, two entities can collectively be of greater benefit or value than what would be possible with their value independently. This concept applies to the beneficial relationship of Imanami's GroupID suite of products.
Imanami has been successful in helping over 500 companies get their Active Directory Groups organized with role based group membership. The GroupID Suite of Active Directory tools are based on that very specific goal and accomplish that task from multiple angles.   When an organization combines multiple GroupID modules together, they realize even greater benefits than what each module would be capable when they exist separately.
Here are some examples:
Automate and Self Service
Automate and Password Center
Automate and Synchronize
Synchronize and Self Service
If you already own a GroupID product, contact one of our friendly account representatives to receive a demonstration of these products working together.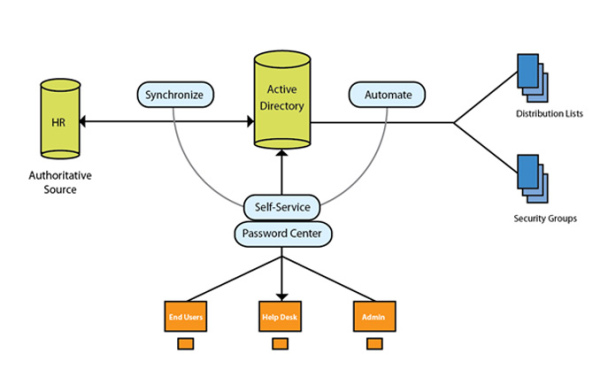 Imanami is the Leader in Active Directory Group Management Software focusing on Security Groups and Distribution List Management Automation.
For more Tips and Tricks Dealing with Active Directory Management Security Groups and Distribution Lists please join our blog at:
For a free 30-day software trial download of all our products, please contact [email protected]
For more information on how our products can save you time and money by automating the manual processes of group management, click the button below to download a free whitepaper:
Download our Free Whitepaper: